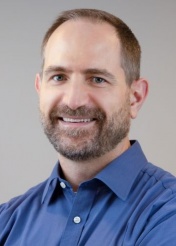 My team and I want to work with anyone unhappy with how they feel when they move. We strive to be there for you if your goal is to feel young again, to improve performance, or to simply to maintain independence. Many people choose to accept the status quo, choosing to "live with" their pain, stiff muscles, or lack of balance. Every day we see people do amazing things – and we are fortunate to be a part of that change. We start with your goals and promise to do everything we can to help you achieve them.
I am proud to be among the 5 percent of therapists Board Certified in Orthopedics. I was the first to practice dry needling in our group because I wanted access to the best ways to release "knots" and "stiff muscles". My assistants (Darren Shepherd, PTA and Laura Diaz, PTA) and I are all trained in Graston Technique, strain counterstrain, and other releases for the same reasons. I trained in the Selective Functional Movement Assessment to better see the human body function as a whole system. In an effort to support clinical excellence and education, I have started our clinical residency program and have had the opportunity to lead multiple educational courses for my peers. I earned my clinical doctorate from the University of Utah in 2007 and specialized in spinal and extremity manipulations and mobilizations through coursework with the International Academy of Orthopedic Medicine and the Spinal Manipulation Institute.
In 2007, I landed at Hand and Orthopedic under the mentorship of Steve Crandall, PT, DPT, OCS and a therapist in 2009. For 15 years I analyzed and coached movement as a certified ski instructor. I have found joy in travelling and communicating with other cultures through travel and fluency in Spanish – learned in school in my home town of Quincy, IL.
My team is amazing, as every day Darren will use his problem solving skills to catch something I did not see while Laura will use her intuition and yoga background to restore movement with less pain. It makes my day to see people accomplish things they did not think they could ever do again.
Orthopedic Specialty: Spine – cervical/thoracic & ribs/lumbar & scoliosis, hip dysfunction, foot & ankle
Non-traditional Specialty: cervicogenic dizziness