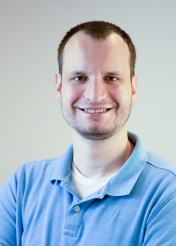 I grew up in Green River, Wyoming. I became interested in working in healthcare after working with kids with special needs. I graduated with a Bachelors from Utah Valley University in 2014 and from the University of Utah with a Masters degree in 2017. The anatomy program at UVU instilled a love for anatomy which was further developed while at the the University of Utah.
While in the occupational therapy program at the University of Utah I developed an interest in hand therapy. Two years after graduating I pursued a hand therapy mentorship program in Chandler Arizona where I was mentored on a one on one basis by a gifted certified hand therapist. This mentorship prepared me to pass the certified hand therapist exam in 2022.
As a therapist I pride myself in being an empathetic provider. Hand therapy can be challenging for both patient and clinician, but is made easier when there is a meaningful connection. I have enjoyed treating diverse diagnoses, with flexor tendon repairs and amputations being a primary area of interest.
When not at work I can be found reading to one of my 4 children, playing board games, or spending time with my wife.