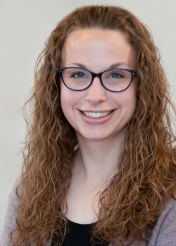 I am very passionate about pelvic physical therapy! I love treating all conditions in pelvic rehabilitation and identify myself as a pelvic floor "nerd". I have experience in treating many pelvic and other conditions in both men and women. I am fascinated with the complex interactions and puzzles that this area of physical therapy presents and am continually working to expand my skills and abilities with continuing education. I am a certified Pilates instructor and enjoy using that knowledge both in my own life and in my physical therapy practice to help patients achieve restored function and an optimal, productive lifestyle.
I graduated from the University of Utah with my Doctor of Physical Therapy (DPT) and completed an internship in pelvic rehabilitation in addition to my specialization coursework. I received my Bachelor's degree at Utah State University in Human Movement Science with Honors where I also completed an undergraduate Honors thesis on the benefits of exercise during pregnancy.
Outside of work I absolutely love spending time with my incredible husband and adorable children, trying new recipes, being outdoors and spending time with friends and family.
Pelvic Specialty: Pelvic Pain, Pregnancy, Postpartum, Mechanical Infertility
Additional Conditions: pelvic pain, pelvic floor dysfunction, urinary/fecal incontinence, urinary frequency/urgency, constipation/urinary hesitancy, interstitial cystitis/bladder pain syndrome, pudendal neuralgia, coccydynia, SI joint/pelvic girdle dysfunction, dyspareunia, vestibuloitis, vulvodynia, vaginismus, prolapse, diastasis recti, erectile dysfunction, endometriosis, mechanical infertility