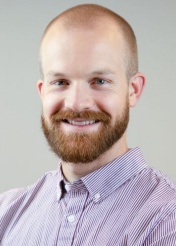 I believe that movement is medicine and that our bodies have an innate capacity to heal and thrive, if we learn how to listen. For more than 6 years, practicing physical therapy in 3 different states and various clinics, I've been fortunate to join many patients on their individual journeys back to health. Rehabilitation is a process of coming back home to ourselves, learning to be compassionate, accepting, and forgiving to our bodies. I've seen that pain can be one of our greatest teachers in life. It can be a doorway to the present moment and an opportunity to practice mindfulness.
My professional interest in physical therapy began after watching my dad struggle with years of back pain when I was growing up. Multiple times per year, he would have a major episode of low-back pain that would result in him missing work and being bed ridden for days. After failing to find relief from medications, injections, and other pain management interventions, he felt as though he was at the end of the road. Then, thanks to the guidance and friendship of a physical therapist, he was empowered to heal from the inside out. This relationship proved to be the difference maker for my dad, assisting him in a full return to work and to his favorite hobbies of riding snowmobiles, horses, and keeping up with his grandkids.
I completed my undergraduate studies in exercise science at Utah Valley University and subsequently received my doctorate degree in Provo from Rocky Mountain University of Health Professions in 2015. My clinical training took place in Fort Collins, Colorado, working alongside renowned therapists in a clinic that specializes in treating complex pain conditions. Upon graduation, I continued my training in chronic pain, spine disorders, and orthopedic care. 3 years later I was board certified as a specialist in orthopedic physical therapy (OCS).
I'm happy to call Salt Lake City home with my wife (nurse, runner, open-hearted human) and two young children (5 y/o boy, 3 y/o girl). In my free time I enjoy riding bikes, running, and spending time with my family.
Orthopedic Specialty: Back pain, running/cycling injuries, surgery prevention and post-operative rehabilitation
Non-Traditional Specialty: Chronic/complex/persistent pain conditions
McKay also performs professional bike fittings at Hand & Ortho!