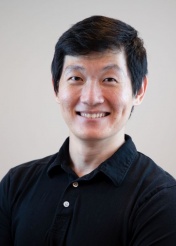 I had always known I enjoyed learning about the human body throughout my academic life, but was unable to find the right fit for a career for the vast majority of my schooling. I was raised in San Diego, California and went on to graduate from the University of California, Berkeley with a degree in Integrated Biology with intentions to go into medicine. However, during my undergraduate career, I realized I had no particular love for medicine and by graduation I had decided it simply was not for me.
My journey to becoming a physical therapist has been a long yet rewarding path. I returned home shortly after and enrolled in an extension program at the University of California, San Diego to complete my certification in Exercise Science and Fitness Instruction. The final portion of this program included an internship of our choosing, and I found myself at an outpatient physical therapy clinic called Personally Fit. This was my first exposure to the physical therapy field and I immediately knew this was what I wanted for myself. I spent the next three years re-doing all my prerequisite coursework in order to apply for physical therapy school where I then completed my Doctorate of Physical Therapy at Rocky Mountain University in Provo. I believe my journey has taught me a unique sense of patience and gratitude that I embraced throughout the process. I feel strongly that every patient has their own starting point and we all can take steps towards achieving our goals in life no matter how far away it may feel.
Aside from the clinic, my biggest passion over the years has been rock climbing. It has taught me the importance of understanding each person's unique strengths and weaknesses since every person finds their own path to the top. It has also taught me to embrace failure as my most rewarding climbs have been the ones I have failed on the most. I look forward to using my outlook and approach to help others in their pursuits with physical therapy.