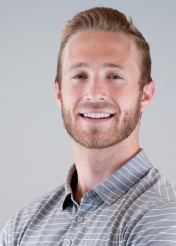 As a person who grew up with a father who was a physical therapist, I always said that I would be a physical therapist too. The more I learned about this unique profession, the more intrigued I was by the impact that a PT could make in another's life. I quickly realized that physical therapy was the perfect fit for me.
I'm often asked the question, "What do you like most about being a physical therapist?". My response is simple. I love the unique journey that I go on with each patient to achieve their goals and for the long term friendships that are developed along the way. It's thrilling and satisfying to me to help another through a difficult time and seeing them rise above their challenges to get back to what they love. In doing so, I strive to facilitate an environment of safety, positivity and honesty to allow for optimal healing.
I received my Doctorate of Physical Therapy Degree from the University of Utah and specialize in treatment of the spine and extremities, including post-surgical rehabilitation as well as vertigo from BPPV and vestibular hypofunction. My treatment plans are always personalized to each patient's needs and goals and are built upon evidence based interventions.
In my free time I enjoy spending time with my wife and family doing anything outdoors. Some of my favorite hobbies include basketball, pickleball, fishing and boating.
When given the opportunity, I enjoy serving the Spanish speaking community using the language skills I have acquired.