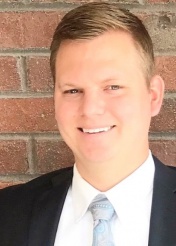 I was first introduced to Hand and Ortho through a 12 week internship with Dr. Steve Crandall, PT, DPT, OCS while completing my doctorate in physical therapy at the University of Utah. My eyes were opened to the influence that two skilled hands could have on a multitude of conditions. I watched stiffness and pain melt away as smiles were restored and confidence gained.

My first encounter with Physical Therapy took place after an ankle sprain as a young 11-year-old soccer player. I developed an interest in healthcare from this experience but did not decide to be a physical therapist until I was almost done with my bachelor's degree in Business Administration and Sociology at Dixie State University in St. George, Utah. I performed a business internship with a PT clinic and had a chance to observe PT's and PTA's in action. I was in awe of the changes a patient could experience with the guidance of a skilled and knowledgeable therapy team.
My wife Shayli, new baby Amelia, our cat Dunford Lee and I were excited to relocate to Saratoga Springs so I could seek additional training and mentorship from Todd Schwartz in the Orthopedic Residency Program here at Hand and Ortho. The hands-on aspect of PT connects well with my background in industrial steel welding, woodworking, and mechanic work and translates well to using my hands for spinal manipulations, Graston and evaluating functional movement. In my practice I feel immense gratitude for the opportunity I have to put my knowledge and skills to work to help others with the physical and emotional challenges of healing.