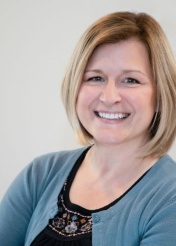 I am excited to be here in Salt Lake City Utah. I am originally from Wisconsin where I practiced Occupational Therapy in a variety of settings for the last 20+ years. Beginning my career as a Certified Occupational Therapy Assistant and then as a Registered Occupational Therapist. I received my bachelor's degree in Rehabilitation Science and my master's degree in Occupational Therapy from Concordia University in Mequon WI. I am a Certified Lymphedema Therapist, working towards a certification in Hand Therapy. I have extensive work experience with the geriatric population, acute hospital rehabilitation, neuro rehabilitation, stroke, traumatic brain, spinal cord, burn injuries, MS, CP, chronic conditions and traumatic injuries of the upper body and hands. My passion for hand therapy has catapulted my career in Sports Medicine Hand Therapy working at the D1 Sports Facility in Green Bay WI where I had the opportunity to work with some amazing athletes and therapists.
I specialize in evidence-based treatment approaches and have a tenacious nature that sets me apart from the rest. I have a passion for helping my clients reach their highest potential. I am fortunate to be working now with two of the most respected hand therapists in Utah, Margo Brady and Susan Ozaki.
On a primary visit I specialize in pain relief and education. I work very hard to help you and your family understand your condition and overcome your disparity. When you leave you will be enlightened and excited about your recovery. It would be my hope that you would make a few friends along the way too.
On my time off my husband and I enjoy hiking, camping and riding our two horses Smokie and Tia. Any time spent in the mountains is a special time for us and we try to get out there as often as we can.
I aspire to make your time here at Hand and Ortho an enjoyable, personal experience.
"People will forget what you said.
People will forget what you did.
But people will never forget how you made them feel" – Maya Angelo