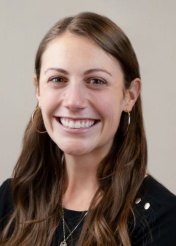 Hello! My name is Melanie, and I am a licensed physical therapist with loads of positivity to help people get back to living life, whatever that may look like. Physical therapy is a journey full of ups and downs. I am here to celebrate those achievements and be a guide through those road blocks! My journey to being a physical therapist started at University of Southern California where I completed my bachelor's degree in Biomedical Engineering. I enjoyed the challenges of engineering but missed seeing how our projects impacted their target users. I wanted to hear people's stories, customize their care specifically to their needs, and see them through their journeys to recovery. That's when I knew physical therapy was the career for me.
I moved from my hometown, Los Angeles, to Park City to teach skiing at Park City Mountain and loved it so much that I stayed to complete my Doctorate of Physical Therapy at University of Utah. I have worked with all populations from infants to geriatrics and trained under board-certified orthopedic and sport specialists. I am excited to continue developing my knowledge and skills as I progress towards specialty certification in orthopedic physical therapy. My focus is on patient-centered care, utilizing evidence-based practices to help patients achieve their goals quickly and safely.
Outside of the clinic, I love spending time with my family, my fiancé, Colin, and our yellow lab, Payton. Together we ski, mountain bike, hike, camp, bake, and play slow pitch softball.