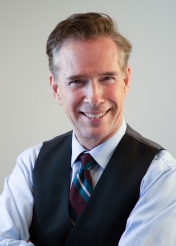 I was 11 years old. The television program was definitely not something I would have been interested in, by any stretch of the imagination. But I was, nonetheless. During my 7th grade year, PBS ran a mini-series beautifully portraying the life of Leonardo Da Vinci. I was thumbing through the channels and found it. There was something that captured me, something that instantly pulled me in. I had to watch. For each episode it was the same and each week I waited with wild anticipation for the next. And then it came. The episode where Da Vinci explored the world of human dissection. I not only wasn't uncomfortable; I was overwhelmed with great interest. I couldn't wait to learn what was just under the skin.
The series ended and in a short time my thoughts returned to the world of an 11-year-old boy. Little did I know that my interest in the art and science of anatomy would remain deep within me and resurface years later in the form of a college class. I knew very little about physical therapy and decided to explore the profession and thus determine if this was the direction I wanted to go. Of course, one of the prerequisites that one must take, is human anatomy. Within that first week the love for anatomy returned and my career in physical therapy secured. In fact, my love for anatomy was so great, I had the pleasure of creating, with my professor, a specialized bachelor's degree in human anatomy. This was later accepted by the University of Utah which I completed prior to my entrance into the University's therapy program.
Not only is my introduction into the profession physical therapy unique, my approach to the treatment of an individual is also unique and definitely my own. Prior to becoming a physical therapist, I was a performer and entertainer both professionally and within the community. When it comes down to it, nobody wants to be in therapy. They want to be home with family and friends doing what they love best. Not in some clinic with a bunch of strangers while having to deal with some condition or disease. As a result, it is this wonderfully colorful, diverse and powerfully energetic entertainment culture I have infused into my profession as a therapist. If you have to go to therapy, then you might as well have fun doing it.
I have two national certifications as a vestibular and concussion specialist through Duke University and another through the American Institute of Balance. This extensive training allows me to treat complications in balance and concussion injuries. After graduating from the University of Utah, I spent the majority of my career in Las Vegas, allowing me to continue performing on the side. It was there I became a physical therapy dance specialist, treating professional performers that were performing throughout the city. I specialize in post-surgical and general orthopedics, manual therapy, Strain-Counterstrain, worker's compensation, ergonomic analysis both on an industrial and office level and biomechanical modifications.
My number one focus are my children and my amazing wife. In addition, these are other areas that define me: performer (sing, act, dance) scuba diver, bullwhip artist, photographer, outdoor enthusiast, fencer and love making my world renowned (anyway, it should be) French toast.
In closing, my work philosophy is simple. Treat the individual, not the condition.