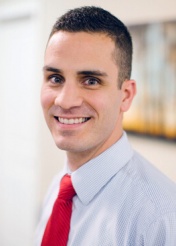 Our experiences shape us and help to create an individualized view of the world around us. Shattering my shoulder at the age of 14, going on service trips to Mexico, Guatemala, and Argentina, and seeing a previous quadriplegic patient walk into my clinic all helped me to see what I am most passionate about: change.
Rehabilitating a shoulder injury helped me to understand that my sports career could have continued longer if I had known more about the healing process and if I would have had more one-on-one time with my physical therapist. Working with a quadriplegic patient three years ago, as a student was sobering. To be able to hug him recently as he walked up to me, made me realize that the human body is resilient and capable of healing.
I want to treat patients differently than how I was treated in my youth and I am committed to providing the most exceptional, one-on-one care possible. I want to get to know patients individually so that I can better understand what motivates him or her and use it as a catalyst for helping them. I want to have more and more experiences that remind me of how amazing people are and how perseverance can help to overcome almost any physical barrier. Physical therapy allows me to create and experience that type of change on a daily basis
Growing up in Davis County, I played multiple sports and spent plenty of time in physical therapy as a patient. I received an Exercise Science degree from BYU in 2010 and graduated with my Doctorate degree from the University of Utah in 2013. I am certified in Integrative Dry Needling, and I am currently working on a Manual Physical Therapist certification. I have worked with hundreds of youth athletes in a variety of sports with a focus on injury prevention including an alliance with Club V Volleyball and MetaSport Soccer. I love being active and participating in any activity that involves my wife and children.
Non-traditional Specialty: Injury prevention for youth athletes in a variety of sports.