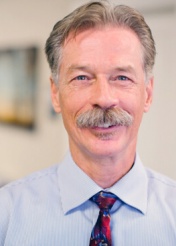 I started my college education as an EMT/Ski Patroller and engineering major. I quickly discovered I'd much rather work with people versus objects and was fascinated by the engineering of the neuro-biomechanical aspects of human motion. I really enjoy problem solving, discovering biomechanical faults and relationships, and then treating, coaching and resolving them. In over 30 years I've never had two patients who were exactly the same. Every patient a fresh new challenge! Personally, physical activity is my best therapy, physical and mental.
If I can't exercise, I don't even like myself. I derive great satisfaction returning people to physical activity, be it running a marathon, the ability to walk around the block or frolic with grandchildren. I'm incapable of getting into anything less than 110%. I'm not just a skier, but a ski patroller.
Not just a mountain biker, but an ex-sponsored racer. Not just a motorcyclist, but 600 mile a day rider. I carry that same enthusiastic behavior into my profession. I've been board certified in orthopedic physical therapy since 1984, recently re-certified, and a Certified Strength and Conditioning Specialist.
Orthopedic Specialty: Sports injuries, shoulder, hip/knee, spine