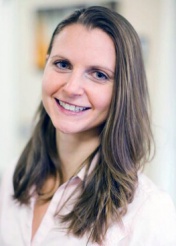 Optimizing movement potential is a passion of mine that I attained by being a professional dancer. The body awareness I developed through ballet training has led to a unique understanding of how faulty movement patterns can develop unwanted pain and impairment. This understanding allows me to identify and treat the source of your pain while achieving your movement goals.
After dancing professionally for 10 years with the San Diego Ballet, I earned my clinical doctorate from the University of Utah and completed a yearlong residency to increase my knowledge in orthopedics. I sought continuing education in Graston Technique, spinal manipulation and mobilization, Selective Functional Movement Assessment, and strain counterstrain techniques in order to treat body dysfunction and pain. In addition, I'm pursuing my board certification in Orthopedics, a certification that only 5 percent of physical therapists achieve.
I strive to gain as much knowledge in dance-specific training as possible so I can effectively treat dance-related injuries. Recently, I have been sharing my knowledge with local ballet studios and universities hoping to prevent injury before it happens.
I enjoy dance, reading, yoga, Pilates, and hiking the Wasatch mountains with my boyfriend and dog.
Orthopedic Specialty: Dance-related injury, Spine (cervical/thoracic & ribs/lumbar), hip dysfunction, knee, foot and ankle
Non-traditional Specialty: Dizziness and balance, BPPV