The art of physical therapy fascinates me. I love the pursuit to empower patients to regain control over their movement and comfort. I am excited about continuing to broaden my skills with training in pelvic floor therapy because I strive to be an evidence-based therapist with skilled therapy techniques.
I received my Doctorate of Physical Therapy and a B.A. in Mass Communications from the University of Utah. I had the good fortune to take a 200-hour teacher training in vinyasa yoga from Yoga Tree in San Francisco in 2010 and went on to study Anusara Yoga principles of alignment. I also became a Pilates practitioner through Polestar Pilates and use the principles of both yoga and Pilates in my therapy interventions with patients when facilitating mobility, stability and enhanced mind-body connection with breathing.
In my free time I like to find peace and recharge by swimming in mountain lakes, making friends with animals, or escaping into the world of cinema and podcasts.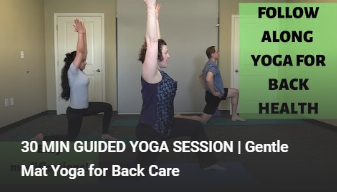 Presented by Andrea Corwin, Physical Therapist and Certified Yoga Instructor.